Discussion Starter
·
#1
·
I'm not interested in shipping these, I can meet in the greater Phoenix area.
$1600
Full set of stock Talon 1000R (non live valve) shocks with Shock Therapy's dual rate spring kit and their RIS (ride improvement system) re-valving. These shocks are set up for faster trail riding and for a machine that had anywhere from 150-300lbs of accessories.
Bolt on to quickly upgrade your stock suspension or if your riding consists of multiple terrains (dunes/trails/crawling) you can have another set of shocks set up differently between your preferences.
The shocks have around 3k miles on them and perform great. They've got typical scratches and wear on the crossover rings/shock body but everything is functional. One thing to note is one of the locating tabs for the rock guard broke off so it will move when adjusting the spring preload. See pics for details.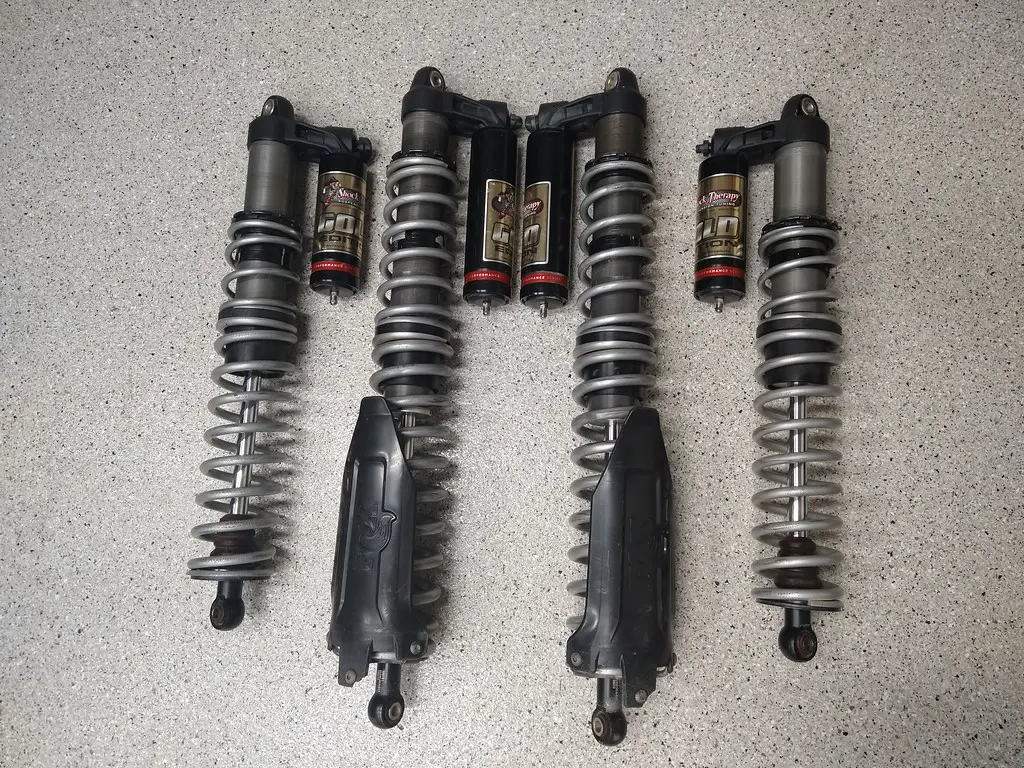 Crossover ring/shock body wear on the worst of the 2 rear shocks. The other rear isn't so bad and it hasn't happened to the front shocks.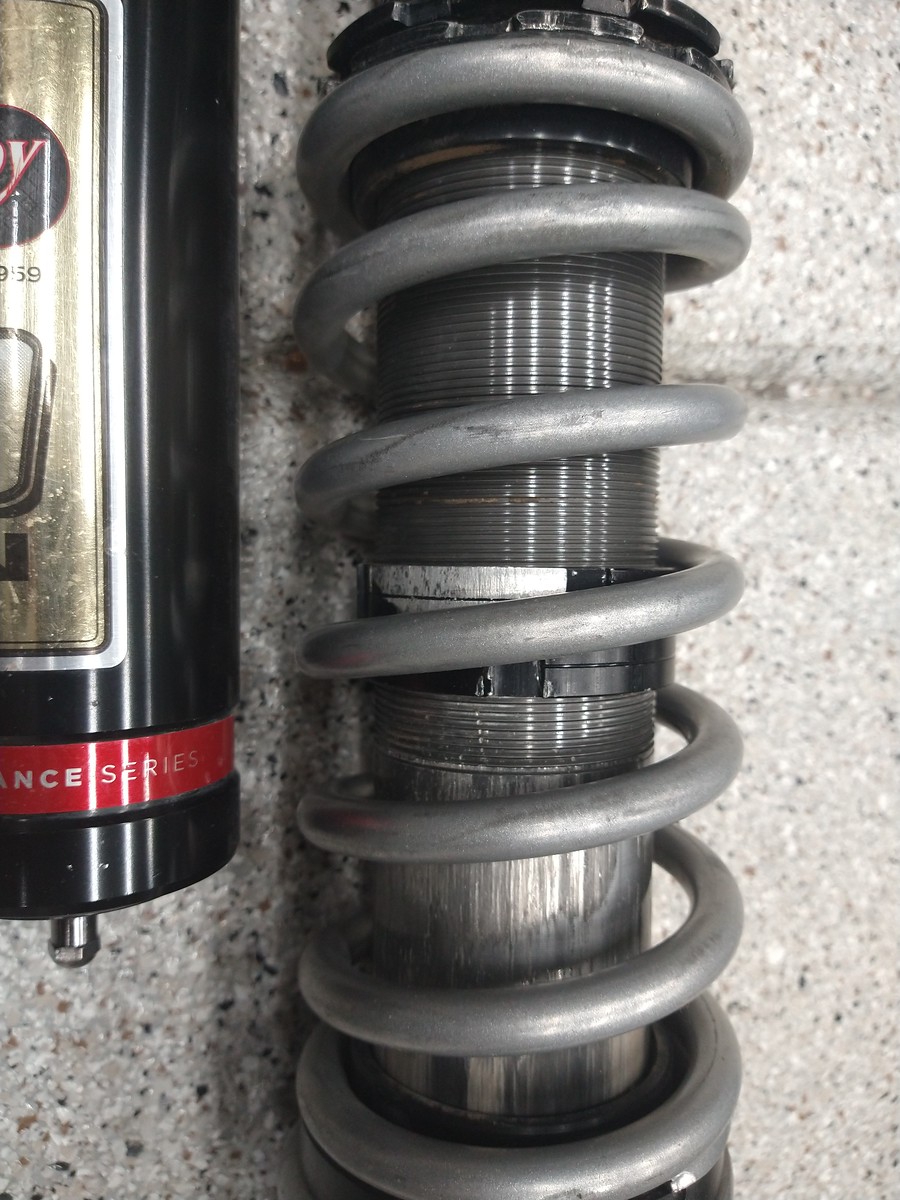 The good clocking/locating tab for reference, keeps the rock shield in position when adjusting spring preload.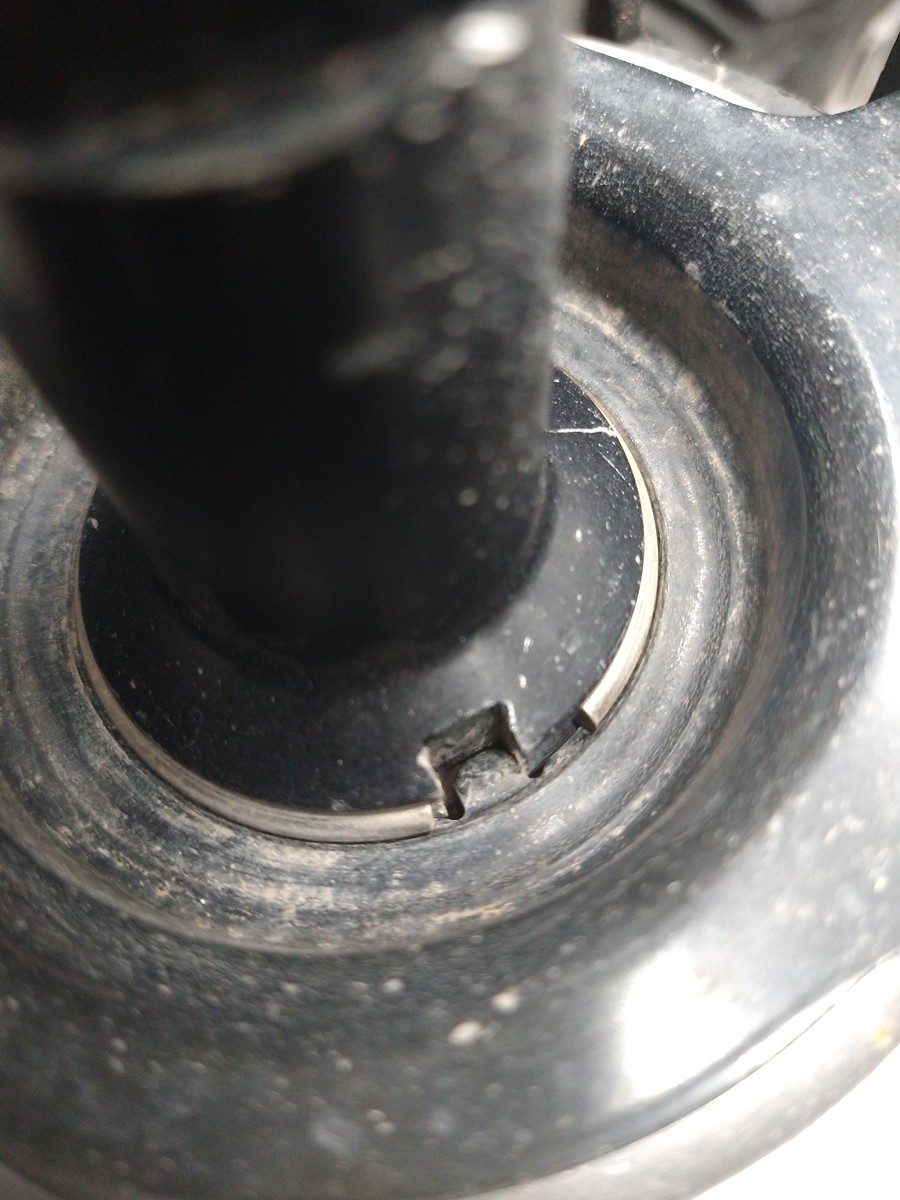 The broken tab as compared to above. It doesn't affect the performance of the shock, you just have to manually position the shield after spring adjustments.